The Many Benefits of Clay and Skincare
JL Skincare and Ultra Acne Clear are the leading experts on how to have a beautiful, radiant complexion at any age and one secret is our perfected Clay Masque!
-The Beneficial Skin Care Properties of Facial Clay-
The beautifying and purifying properties of clay have been used for thousands of years by cultures all around the world. It's ability to absorb various pigments from plants and minerals was highly valued in the preparation of body paints by ancient civilizations. Cleopatra was known to use clay twice a week to keep her complexion smooth and unblemished.
Today, facial clay's are used primarily for cosmetic purposes to deeply clean and tighten the pores, freshen the face, and brighten the skin. Clay used for skin care has many other healing properties as well such as:
• Removing toxins from the skin
• Increasing circulation
• Decreasing inflammation
• Exfoliating
• Tone and tighten pores
• Soften and smooth
• Hydrate and moisturize
• Pulling toxins from the body
• Absorbs excess oil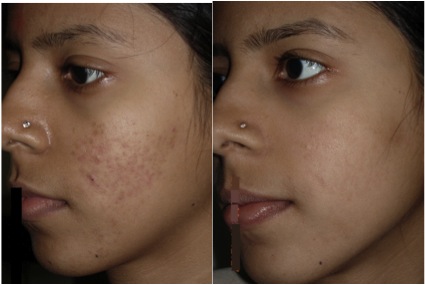 Ultra Acne Clear Masque combines the Finest French Green Clay together with all natural sulfur for a superior acne flare up treatment.  Safe and Strong, Ultra Acne Clear Masque treats adult acne along with the many causes of adolescence acne.  NOTHING is faster for clearing your skin from acne breakouts. 100% Guaranteed  to be the fastest acne clearing treatment or your money back!