Effective Hand Washing With JL Tea Tree Foaming Cleanser
Natural Antifungal- Antibacterial Face and Body Wash for Acne, Jock Itch, Body Odor, etc. Effective Yet Gentle to Skin. Handmade in USA with Non-GMO Ingredients
by JL Skincare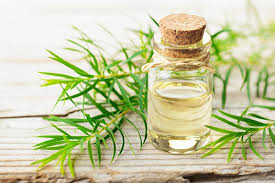 NATURALLY ANTI-BACTERIAL – Fight body odor, itch, rash, and fungal infections with Tea Tree Oil aka Melaleuca oil, which is well known for its naturally anti-bacterial properties.
EFFECTIVE FOR ACNE – tea tree oils in this all natural soap help effectively fight acne.
CLEANSES & MOISTURIZES – Handmade from olive oil, coconut oil with shea butter to thoroughly cleanse while moisturizing beautifully.
WONDERFUL INGREDIENTS make this great as a face, hand and body soap bar.
Handmade in USA with focus on natural ingredients.